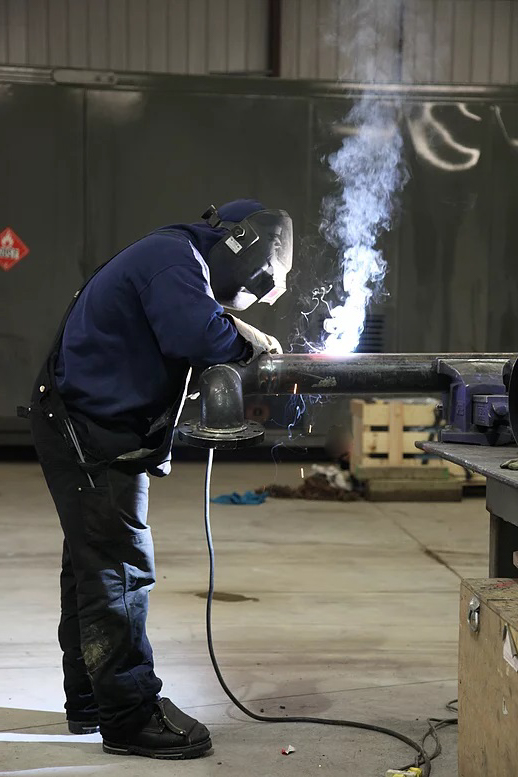 Maintenance and Safety Compliance
Arctic Boilers & Fabricating offers scheduled services to keep your boiler facility running smoothly, safely and in compliance with industry regulations.
We perform
Annual inspections and re-certifications
Combustion certification
Boiler plant maintenance
Here's how we do annual inspections and certifications at our shop from start to finish.
To book a call to discuss your needs, contact us at 780-955-2723 or send an email to info@arcticboilers.com
Boiler buildings and skids custom-built to suit your needs
​Arctic Boilers fabricates custom boiler shacks and skids to suit your needs. We will install your boiler into a unit of your choice or into your work place.
We can also install your boiler into a skid-mounted Sea Can or shack, depending on the size of boiler.
Boiler installs include
Gensets
Light towers
Heat exchangers
and building repairs and upgrades
Emergency Services
We also perform emergency service repairs 24×7. To reach a service technician, call 780-955-2723
Burner Upgrades and Modernizations
Honeywell and Fireye have ended product support for many flame controllers. That leaves you exposed to outages and downtime in the event of a failure, unless you modernize now.
We will develop a complete UL-approved package for your existing approved burner, no matter who the original manufacture was. We do this by leveraging our Power Flame partnership. This package will not only provide a higher level of dependability with product support, but will give you the benefits of lower emissions and less fuel waste.
Water Treatment and Automatic Blowdown
Your boiler and your time is worth a lot of money. That makes downtime extremely costly.
We have many options for protecting the inside of your boiler from scaling up and we have different solutions for different needs. We can provide water testing to determine the right suitability of boiler chemical and provide a complete package for injection. If chemical is not enough, we can help you choose a reverse osmosis system or a water softener. In Edmonton, a water softener will decrease the amount of chemical needed by 90%. And to help keep the reacted chemical build-up low, we have a few different computer systems that can help save time and increase safety with an automatic blow down system.
Financing
We know that your old boiler will break at the worst time, or perhaps you need to grow but you need to use your money to keep you growing. If you are buying a new boiler, a new water treatment package, or a Power Flame modernization package from us, we will work with you to find some financing. We would love to discuss the details with you, so let us know if we can help at info@arcticboilers.com .