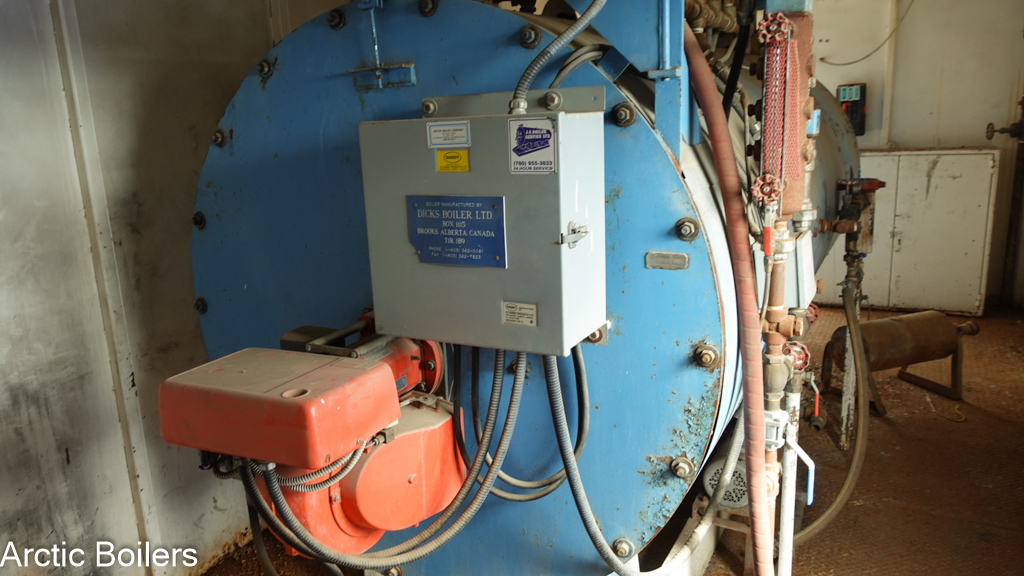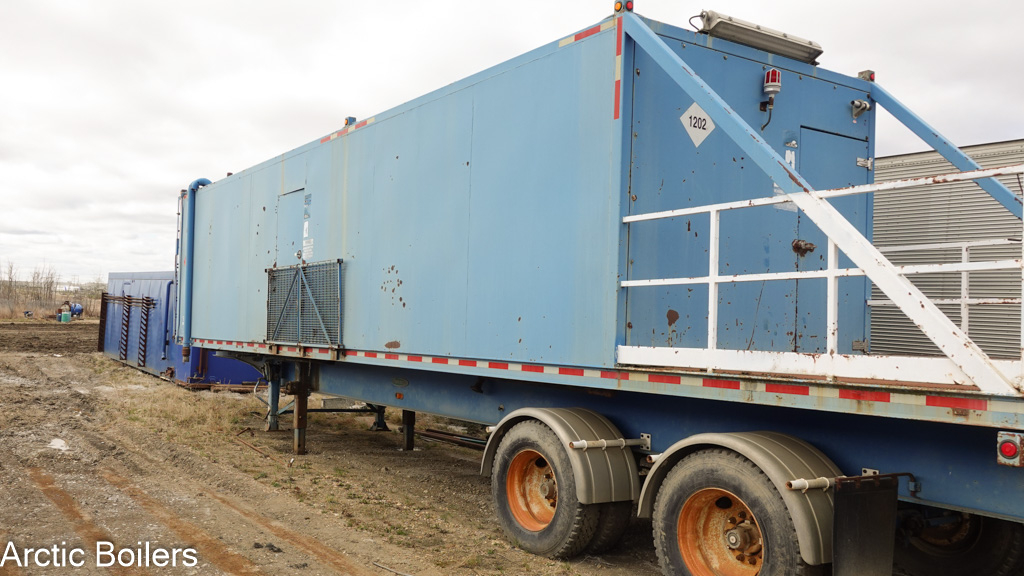 Description
This unit was built to heat a service rig or a small drilling rig on a temporary site. The burner runs on No. 2 Fuel Oil.
To provide flexibility, the boiler is mounted on a high-boy trailer and comes with a water tank and fuel tank. The building is accessed from the back with stairs and hand rails.
The unit is ideal for service rigs and emergency backup for building heating.
This unit is for sale. Contact info@arcticboilers.com or call 780-955-2723
Boiler Details
Manufacturer: Volcano
HP: 80
Max Working Pressure: 1034KPA (150 psig)
Year Built: 1998
CRN: C6798.69802
A 442933
Burner Details
Manufacturer: Riello
Model:
Firing rate (BTU/hr) 2,500,000
Fuel: No. 2 Oil.
Max No. 2 Oil Usage: 17Liter per hour
Building Details
Manufacture: Unknown
Volume of Water Tank: 9,000 Liter
Volume of Fuel Tank: 6,000Liter
Voltage: 120/208v
Phase: 3Y
Amperage: 30A Boiler
Total Length:
Total Height:
Total Width:
Steam connection: one 2-inch NPT with Hammer Union