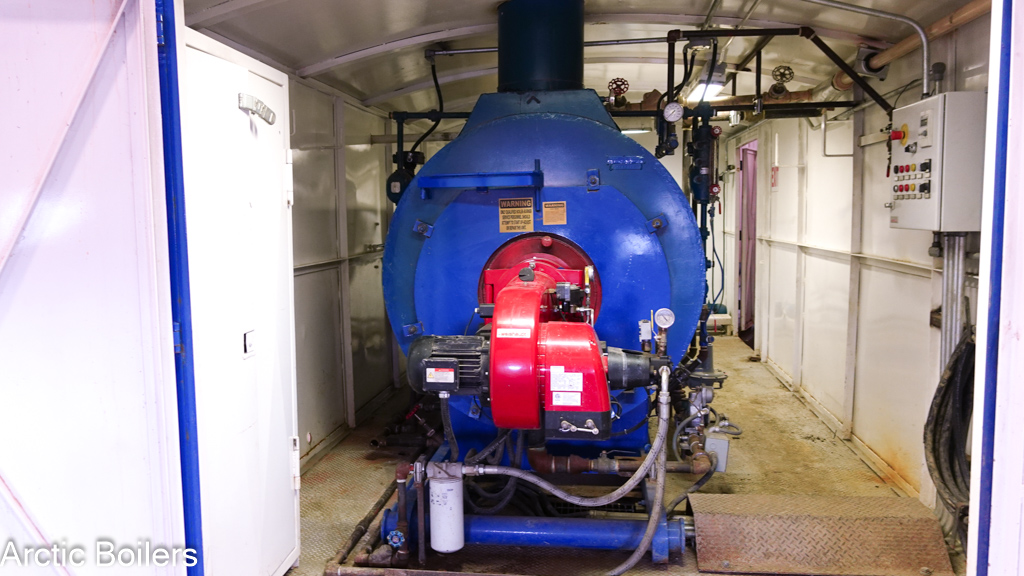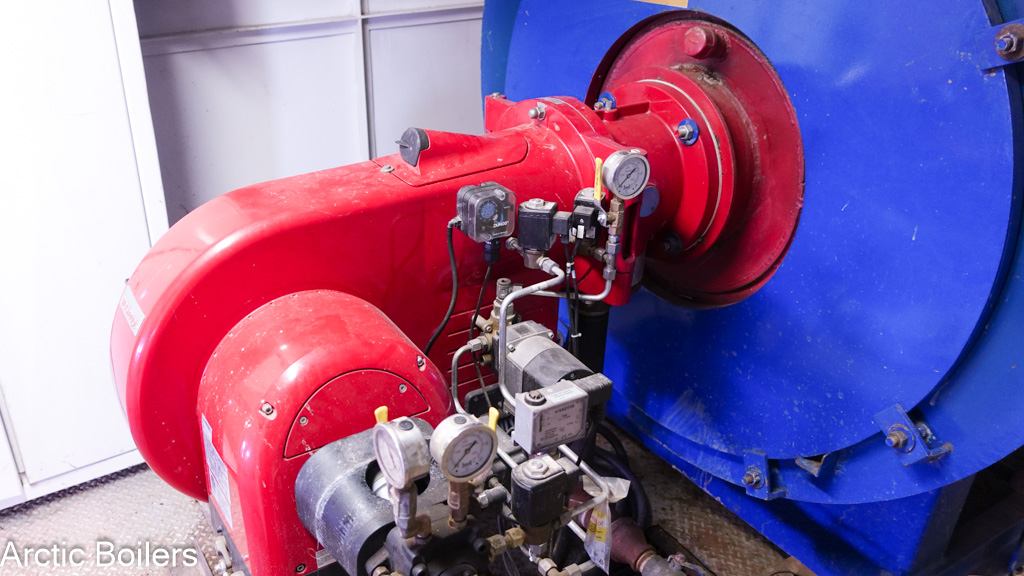 Description
This unit was built to heat a service rig or a small drilling rig on a temporary site. The Weishaupt burner runs on No. 2 Fuel Oil or Natural Gas .
The unit is ideal for service rigs and emergency backup for building heating. The unit comes with a pipe rack, water tank, blowdown tank and fuel tank.
Building dimensions are 12x3x3.4 meters.
This unit is for rent or sale. Contact info@arcticboilers.com or call 780-955-2723
Boiler Details
Manufacturer: Bethlehem Corporation
HP: 125
Max Working Pressure: 1034KPA (150 psig)
Year Built: 1980
CRN
Burner Details
Manufacturer: Weishaupt
Model: WM-GL20/2-a, ZM-R
Firing rate (BTU/hr) 6825
Fuel: No. 2 Oil.
Max No. 2 Oil Usage: 36 Liter per hour
Building Details
Manufacture: Unknown
Volume of Water Tank: 12,500 Liter
Volume of Fuel Tank: 8,800Liter
Voltage: 120/208v
Phase: 3Y
Amperage: 30A Boiler
Plug: ACP6044BC
Total Length: 12M
Total Height: 3M
Total Width: 3.4M
Steam connection: one 2-inch NPT with Hammer Union and two 1-inch NPT with Hammer Union